Consider this:
The average septic system today costs nearly $15,000, with some systems costing as much as $40,000.
Timely, proper maintenance will promote years of use from your system and avoid premature failure.
Nearly all real estate transactions require a septic certification. A system must be in complete working condition in order to pass certification, even if you never had a problem with your system.
The cost of a maintenance agreement is not much more than the cost of having your tanks pumped regularly.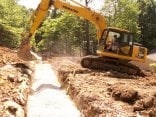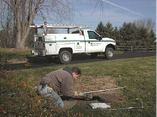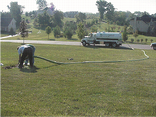 In Pennsylvania onsite septic systems are sized based on the number of bedrooms in a dwelling, not by the quantity of proposed occupants or the water usage by them. Management cycles and pumping are dependent on the size of the system, volume of wastewater the system is receiving, the amount of solids produced, and the percent of solids digested or retained.
Based upon these facts, it is impossible to determine an exact schedule of when to pump a system, clean filters, or repair system failures without constant monitoring. It is therefore important to have a responsible management entity (RME) monitor and maintain your system throughout the year in order to give you a financial advantage and peace of mind.
A balance of monitoring and management is needed to accomplish this. Typically, a good maintenance plan should include:
At least two system inspections per year
Pump septic tank/cesspool as necessary
Clean filters as needed
Check liquid levels of absorption area
Check integrity of tank baffles
Check integrity of septic tank/cesspool
Check condition of building sewer
Check condition of delivery pipes
If applicable:
Check pump wiring
Check pump alarm
Check pump controls
Check pump
Flush dosing pipes
One of the biggest advantages to a maintenance plan is that emergency service will be performed at non-emergency prices if you need us! If you have any questions please do not hesitate to contact me at jr@onsitemgt.com.